Pat Reynolds
Pat Reynolds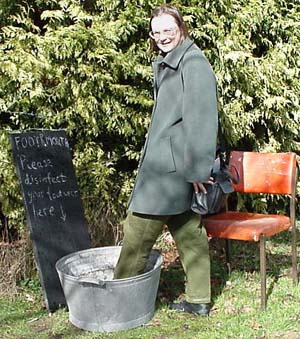 Pat Reynolds has been a type 1 diabetic for 40 years, and that's the most boring thing about her. Being cyborg (using an insulin pump) makes it slightly less boring. The interesting stuff:
She works as Heritage Manager, leading teams that run a County Record Office, County Archaeological Unit, reference and lending local studies libraries, Development Control for Archaeology and Historic Buildings, and is involved in all kinds of partnerships - the latest being the Council of Europe's Route of Roma Cultures and Heritage
Last year, she completed a part-time PhD in the Department of Archaeology at the University of York. Her thesis, looked at one way, is about the spread of the use of 'short wall anchors' in the construction of buildings which spread out from the Low Countries to all corners of the globe in the 16th-18th centuries. Looked at another way, it's about how people build a sense of identity: the thesis is here .
She likes reading fantasy fiction, and is the honorary archivist of the Tolkien Society.
She's kept rather busy with the above, so her home page - http://www.caerlas.co.uk - is always out of date.
Pages on this website she has written, edited or contributed to
Send a message to Pat Reynolds
You can email Pat Reynolds at pat@caerlas.co.uk
Created: September 2004; Last updated: Wednesday 15 December 2009